General Announcement
Cardamom dryer awareness program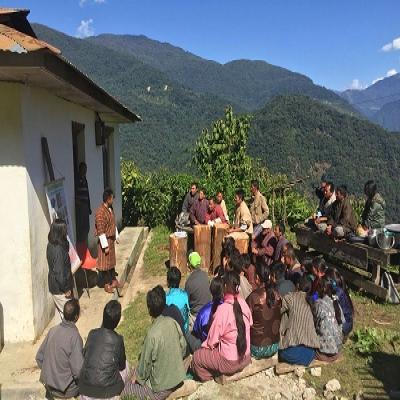 The Agriculture Machinery Research Section is mandated to develop prototype machines based on the need of the farmers. As a part of research and development, five sets of imporved off grid cardamom dryers were installed in Chukha Dzongkhag. In coordination with Dzongkhag and extension...
Read more...
---
Views: [ 567 ]
---
Testing of ploughshare in collaboration with BHSL
Agriculture Machinery Certification Section under AMC is testing the hardness of the plough share in laboratory of Bhutan Hydro Services Limited, jigmeling. There are 5 different suppliers of share which is an integral part of the plough used for ploughing operation. The better...
Read more...
---
Views: [ 568 ]
---
Training on power tiller operation and maintenance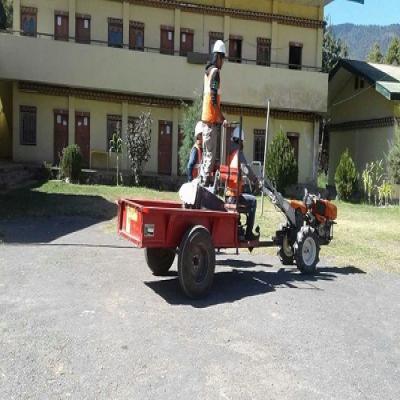 Again the training on power tiller operation and maintenance for the machines owners and operators are conducted for the period of one month. The main objective of the training is provide adequate skills and knowledge on power tiller operation and basic repair and maintenance. This...
Read more...
---
Views: [ 519 ]
---
Moderation result for AMC staff under DoA for 2016-2017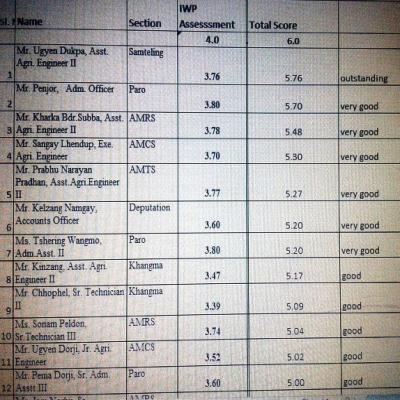 Agriculture Machinery Centre would like to congratulate all colleagues for the wonderful work done as a team in the financial year 2016-2017. Ugyen Drukpa secured the outstanding staff for the year followed by many colleagues in very good and good categories. The management...
Read more...
---
Views: [ 540 ]
---
Results for the post of field assistant(ESP category)
The following candidates were selected for the post of field assistant under ESP category as per the interview held at Regional Agriculture Machinery Centre, Samtenling. The selected canditates must report on 9th November, 2017 at RAMC, Samtenling with no objection certificate from...
Read more...
---
Views: [ 727 ]
---
4th Technical committee meeting
The 4th Technical committee meeting started today, 29th October, 2017 in RAMC, Samtenling. The meeting is chaired by Farm Mechanization Specialist with the presence of technical personal of AMC. The meeting will be conducted for the period of two days and it will end on 30th October,...
Read more...
---
Views: [ 575 ]
---
Short listed candidates for ESP
In accordance with AMC's announcement published in Business Bhutan's issue of 2nd September 2017 and re-announcement on MoAF's website on 10th October 2017, AMC is pleased to shortlist the following applicants for the post of field assistant under ESP category: Sl Name...
Read more...
---
Views: [ 549 ]
---
The last call for announcement of ESP vacancy in RAMC, Samteling
The reannoucement was announced in MoAF website. AMC would again call for the last reminder of the application date Applications are invited from Bhutanese Nationals between the age of 18 to 40 for the post of two field assistant under ESP category of RCSC for Regional Agriculture...
Read more...
---
Views: [ 573 ]
---
Block week course for CNR BSC. Agri students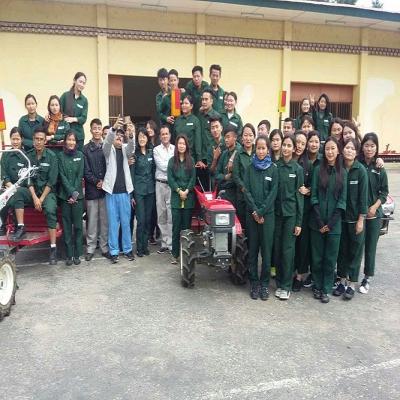 The block week course for students of College of Natural Resource, Lobesa on farm mechanization commenced from 9th-13th, October, 2017 at AMC, Paro. The course program was organized and coordinated by Agriculture Machinery Training Section as planned and 37 students...
Read more...
---
Views: [ 624 ]
---
Mechanical Engineering Technical Committee discusses Farm Machinery Standards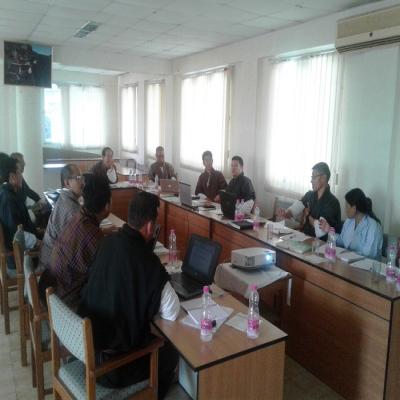 The mechanical engineering technical committe members from AMC,FMCL, RSTA, CDCL, TTI, BSB deliberated on the standards tabled for discussion from yesterday i.e September 28, 2017 for period of two days in Phuntsholing. It is the 10th meeting this this TC-8. The standards and...
Read more...
---
Views: [ 635 ]
---