General Announcement
Farm Machinery Training in samtenling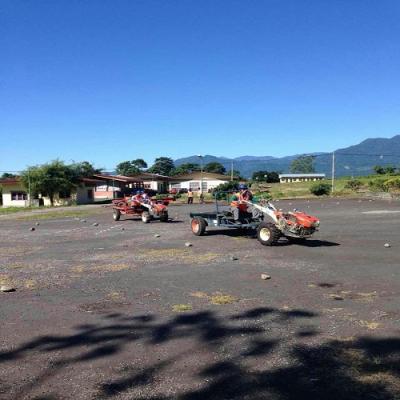 The operation and maintenance training for power tiller started in Samteling office of Agriculture Machinery Centre from October 13, 2016 onwards. The operators were nominated by Dzongkhag Agriculture Sector of Tsirang and Dagana . There are 15 participants undergoing the training...
Read more...
---
Views: [ 658 ]
---
Comprehensive verification underway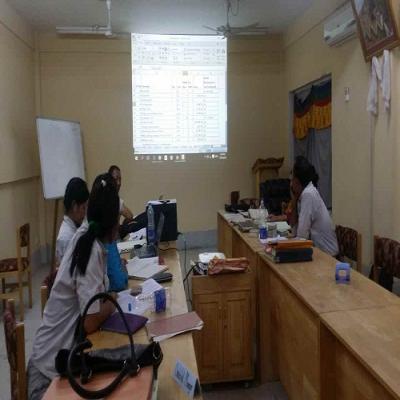 A team had been formed with the mandate to verify office equipment, workshop equipment and farm machinery for hiring and regular in AMC from October 6, 2016 onwards. They had completed Paro, Bajo and Samteling regions of Agriculture Machinery Centre as of today. They will...
Read more...
---
Views: [ 645 ]
---
Condolences for Late Drakpa( AMC)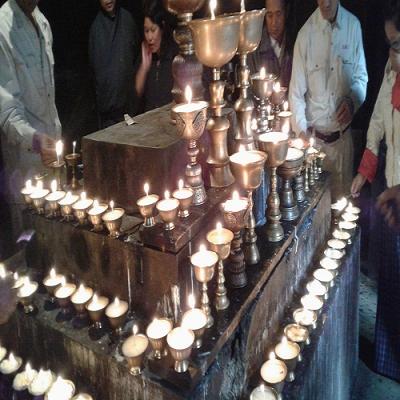 AMC family at Paro offered butter lamps and prayers for the late Drakpa, Sr store keeper stationed at RAMC, bajo who had expired on October 16, 2016 at Gelephu Hospital. RAMC, Bhur supported with all necessary arrangements and the cremation was held today at Gelephu. He...
Read more...
---
Views: [ 631 ]
---
Vacancy Announcement
The Farm Machinery Corporation Limited, a State Owned Enterprise (SOE) under the Ministry of Finance would like to announce the following vacancies for immediate recruitment for the post of Contract Operator: SL NO. Position No. of Position Place...
Read more...
---
Views: [ 705 ]
---
Reaper Training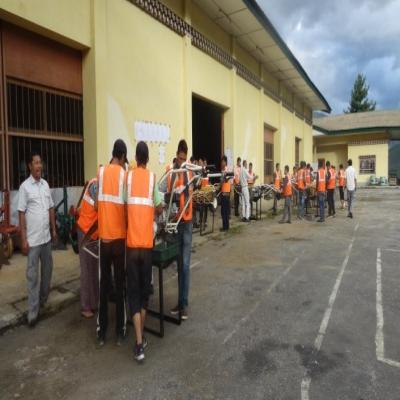 The training for seasonal machine " reaper" for harvesting paddy had started from September 19, 2016 for the period of five days at Agriculture Machinery Training Section, Paro. A total of 32 participants from the Farm Machinery Corporation limited (FMCL)...
Read more...
---
Views: [ 627 ]
---
Allocation of google apps account
The Ministry has received 861 additional google apps account in the second phase for P4/P5 level officials. The list of officials assigned google apps account are given below: http://www.moaf.gov.bt/allocation-of-google-apps-account/#more-5614
Read more...
---
Views: [ 1109 ]
---
Result for post of Security Guard
Result of selection interview for the post of security guard for AMTC,AMC, Paro and RAMC, Samteling conducted on 26th May 2016. Download from link below: http://www.amc.gov.bt/index.php?r=document/download&id=40
Read more...
---
Views: [ 1026 ]
---
VACANCY RE-ANOUNCEMENT
The last date for submission of application for the vacancy of security guard under ESP advertised in Kuensel issue of 6th April 2016 is hereby extended till 10 am of 26th May 2016 2016 and selection interview will be held on same day at 2:30 pm in the office of the Program Director,...
Read more...
---
Views: [ 1245 ]
---
Announcement
FARM MACHINERY CORPORATION LIMITED Farm Machinery Corporation Limited (FMCL) has been incorporated under Companies Act of the Kingdom of Bhutan 2000 on 29th March 2016 as a 100% State Owned Enterprise (SOE), with the mandate to provide efficient and cost effective farm...
Read more...
---
Views: [ 1677 ]
---