General Announcement
Consultative mission team approves SFaMP-II extension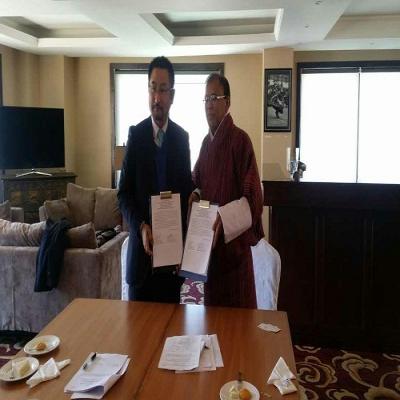 The minutes of discussion was signed between the Director General, Department of Agriculture and the Consultative Mission Team for the Strenghtening Farm Mechanization Project, Phase II of Agriculture Machinery Centre lead by Mr Kazuya Suzuki on November 10, in Thimphu. A thorough...
Read more...
---
Views: [ 754 ]
---
Operation and maintenance training on Power tiller from Agriculture Machinery Centre concludes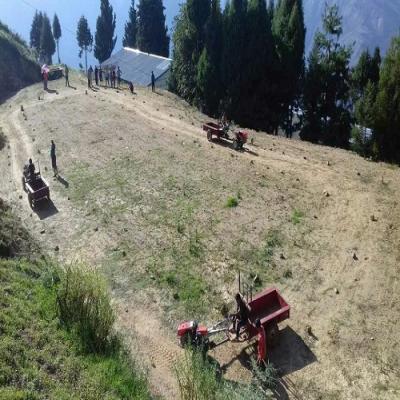 The one month or equivalent hours duration training on operation and maintenance of power tiller concluded yesterday at Paro, Samteling and Khangma offices of Agriculture Machinery Centre simultaneously. There were 9 participants, 15 participants and 20 participants who completed...
Read more...
---
Views: [ 791 ]
---
Surface grinder repair and training through JICA project support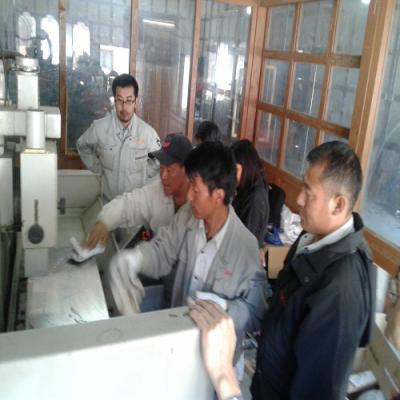 The week long repair and training on the operation of surface grinder concluded by Japanese engineer with support from SFaMP-II project of AMC on Friday October28, 2016.. This machines which was demaged and not in use for the past twenty years was brough back to life. Important...
Read more...
---
Views: [ 757 ]
---
Improved cardamom dryer field day in Dagana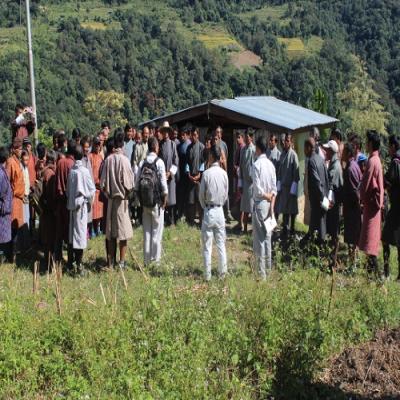 A field day programme was jointly organized by the Dzongkhag Agriculture Sector and Agriculture Machinery Centre on improved large scale off grid curing dryer for cardamom. It was held on October 25, at farmer's place in Kana geog under Dagana Dzongkhag. More than seventy farmers...
Read more...
---
Views: [ 830 ]
---
Stores' spare parts verification commences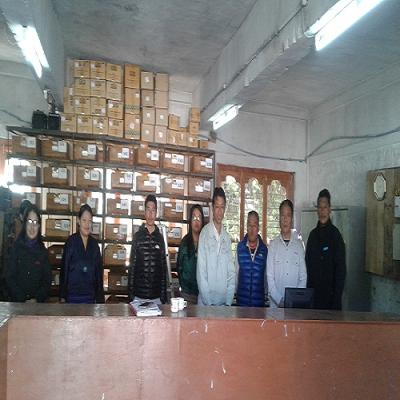 The major physical verification and handing over of spareparts from AMC by FMCL started from Paro today. A team has been formed comprising from both organizations to verify in the most fair and transparant way. Cash reconcilation shall also be carried out simultaneously. The main...
Read more...
---
Views: [ 811 ]
---
Farm Machinery Training in samtenling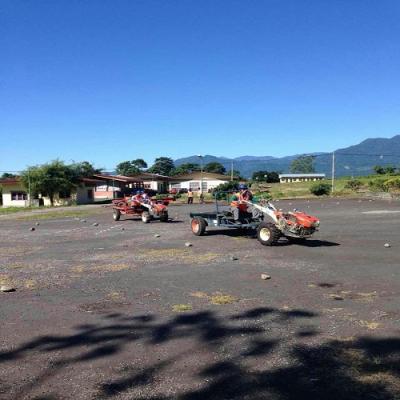 The operation and maintenance training for power tiller started in Samteling office of Agriculture Machinery Centre from October 13, 2016 onwards. The operators were nominated by Dzongkhag Agriculture Sector of Tsirang and Dagana . There are 15 participants undergoing the training...
Read more...
---
Views: [ 743 ]
---
Comprehensive verification underway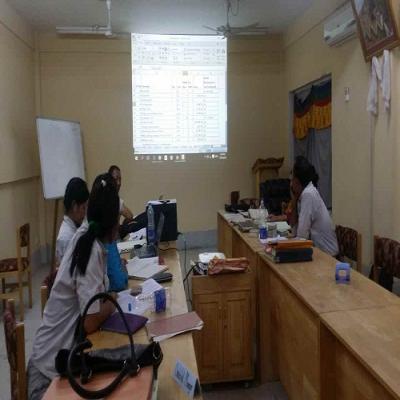 A team had been formed with the mandate to verify office equipment, workshop equipment and farm machinery for hiring and regular in AMC from October 6, 2016 onwards. They had completed Paro, Bajo and Samteling regions of Agriculture Machinery Centre as of today. They will...
Read more...
---
Views: [ 742 ]
---
Condolences for Late Drakpa( AMC)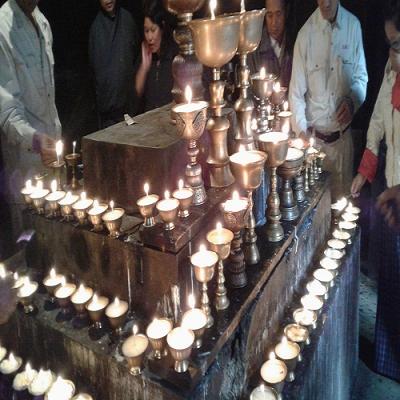 AMC family at Paro offered butter lamps and prayers for the late Drakpa, Sr store keeper stationed at RAMC, bajo who had expired on October 16, 2016 at Gelephu Hospital. RAMC, Bhur supported with all necessary arrangements and the cremation was held today at Gelephu. He...
Read more...
---
Views: [ 761 ]
---
Vacancy Announcement
The Farm Machinery Corporation Limited, a State Owned Enterprise (SOE) under the Ministry of Finance would like to announce the following vacancies for immediate recruitment for the post of Contract Operator: SL NO. Position No. of Position Place...
Read more...
---
Views: [ 803 ]
---
Reaper Training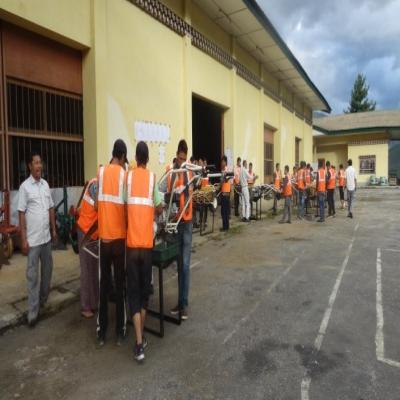 The training for seasonal machine " reaper" for harvesting paddy had started from September 19, 2016 for the period of five days at Agriculture Machinery Training Section, Paro. A total of 32 participants from the Farm Machinery Corporation limited (FMCL)...
Read more...
---
Views: [ 730 ]
---