General Announcement
Advanced Farm Machinery Training to Extension Officer commences in AMC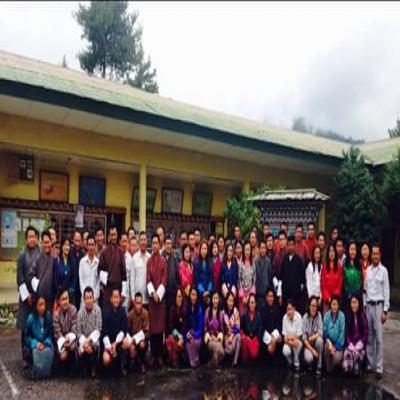 Agriculture Machinery Training Section under Agriculture Machinery Centre is organizing an Advanced Farm Machinery Training to the extension officers who had already attained the basic course. Almost 60 extension officers from many of the Dzongkhags are attaining the training from...
Read more...
---
Views: [ 448 ]
---
Invitation to all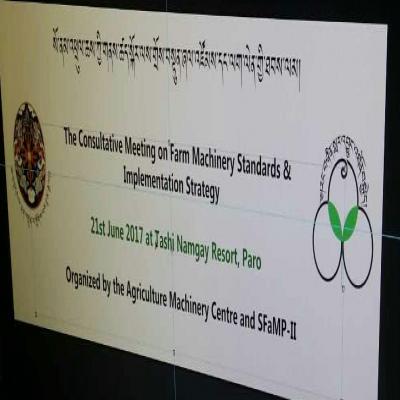 Agriculture Machinery Centre under Department of Agriculture is organizing a day long "National Awareness and consultative meeting of Farm Machinery Standards and implementation strategies" at Tashi Namgay Resort, Paro on 21st June, 2017. We invite every...
Read more...
---
Views: [ 476 ]
---
Power tiller engine repair training to Central agencies under DoA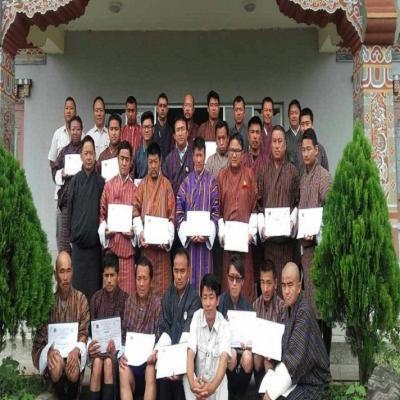 Agriculture Machinery Centre organized a mechanic training on power tiller engine repair to staff of central agencies under Department of Agriculture. These agencies do have machines and are being used in the operation in their fields. Unfortunately till date, such technical...
Read more...
---
Views: [ 498 ]
---
Baisc Extension Officer training commenced from April 20, 2017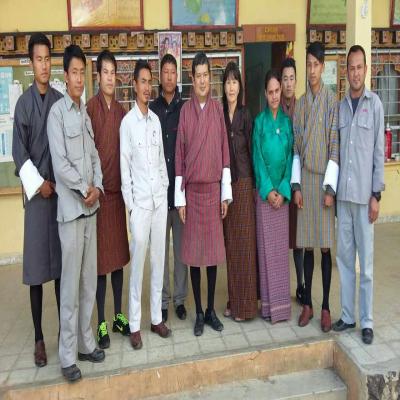 After carrying out an extensive survey on the training for extension officers, there are still a few extension officeres (EOs) who have not yet availed the training from AMC. Therefore, the basic course for 6 EOs from Tsirang, Samtse, Trashigang and Sarpang...
Read more...
---
Views: [ 657 ]
---
3rd JCC meeting
The 3rd joint committee coordination meeting for the JICA technical assistance project for AMC was held on April17,2017 at Paro. The progress of three components research , standards and hiring models were presented and discussed.
Read more...
---
Views: [ 648 ]
---
Completion of TTI OJT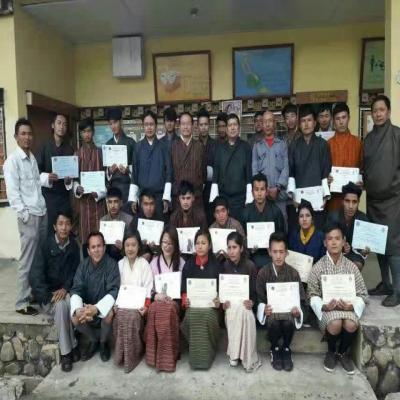 The On-The-Job Training (OJT) program for 25 Technical Training Institute (TTI) students has been completed successfully in AMC. The OJT program was scheduled for 3 months for TTI students which ended with the awarding of certificate to the students, followed by closing dinner. Thank...
Read more...
---
Views: [ 560 ]
---
AMC/AMCS lab equipment calibration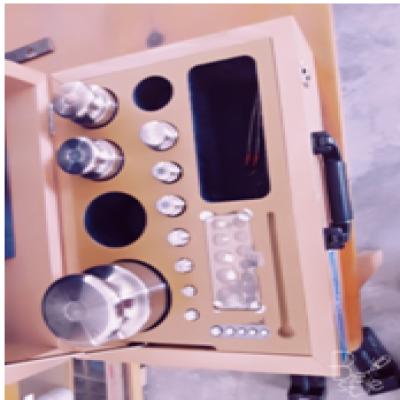 Agriculture Machinery Certification Section (AMCS) under Agriculture Machinery Center (AMC) is calibrating basic laboratory equipments inclusive of Mass/Weighing, Volume & Length in jointly with Bhutan Standard Bureau (BSB) with the service of metrology and expert. Where in some...
Read more...
---
Views: [ 594 ]
---
Testing of plough shears as per standard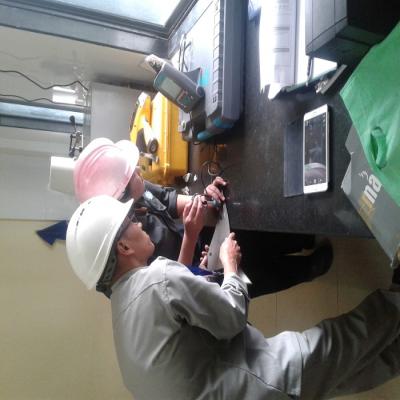 Agriculture Machinery Certification Section under Agriculture Machinery Centre is testing different plough shear samples from different firms and sellers. Five different shears were tested for hardness and identification of different material properties with reference to the...
Read more...
---
Views: [ 596 ]
---
Technical Committee (TC) meeting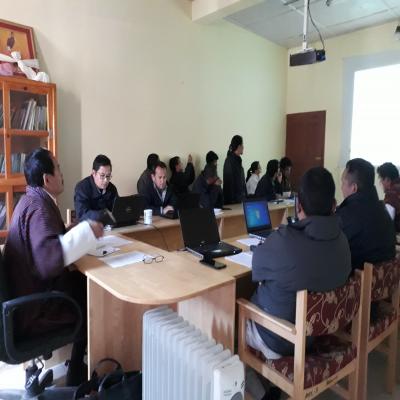 The four days Technical Committee (TC) meeting held w.e.f. 20/03/2017 at Agriculture Machinery Center (AMC) had concluded successfully. The meeting is held for the second time in AMC, Paro. During the meeting, various technical issues were discussed and many of technical related...
Read more...
---
Views: [ 560 ]
---
Youth farm machinery training for commercial farming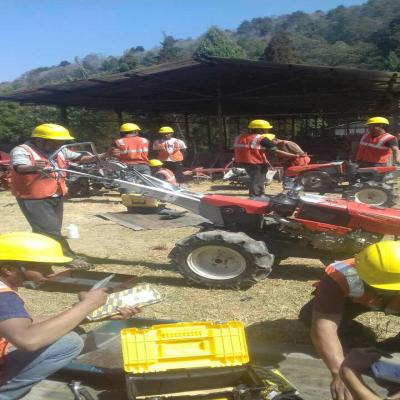 As part of the Ministry of Agriculture and Forests ( MoAF) 's initiative to utilize the fallow land through commercial farming programme for the youths, Agriculture Machinery Centre office , Khangma trained 10 youths in the operation and maintenance of power tiller from Febraury...
Read more...
---
Views: [ 763 ]
---