General Announcement
Annual AMC meeting commenced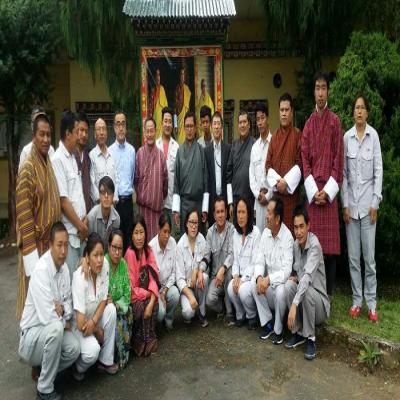 The three days annual meeting (17-18 ) of Agriculture Machinery Centre was held at Paro from July 24-26 with the receipt of the approved budget. The colleagues from two regional centres along with the headquarter were present during the meeting. The SFaMP-II experts were...
Read more...
---
Views: [ 488 ]
---
Visits of delegates from FUKUI prefecture, Japan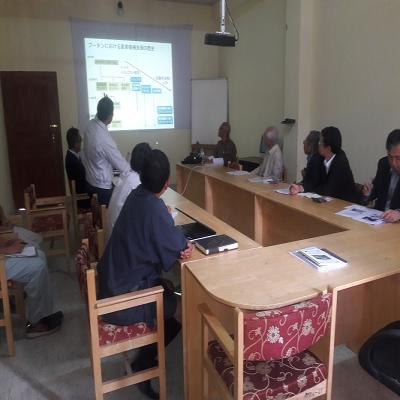 Five delegates from the Fukui prefecture, Japan made a short visit to Agriculture Machinery Centre on dated 13th July, 2017. The prefecture in Japan considers that they are also in the philosophy of Gross National Happiness as Bhutanese does. In their prefecture most Bhutanese...
Read more...
---
Views: [ 521 ]
---
Successful completion of mechanic training at RAMC, Khangma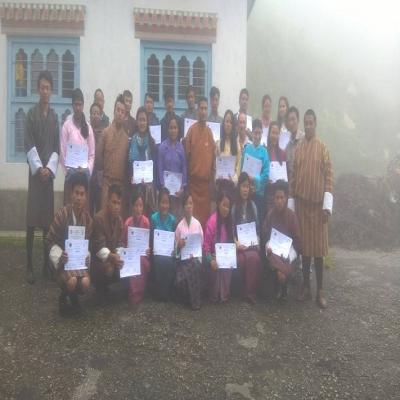 The Agriculture Mechanic training held at RAMC, Khangma was succussfully completed on 30th June, 2017. The training was coordinated by Agiculture Machinery Training Section and organized and implemeted by RAMC, Khangma. The closing program was graced by Dzongkhag Agriculture Officer,...
Read more...
---
Views: [ 586 ]
---
Closing of Advance farm machinery training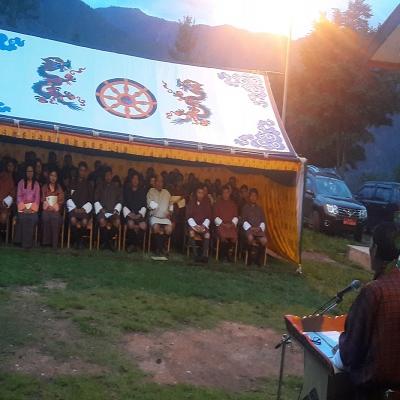 The ten days program on Advance farm machinery training for extension officer was ended on 29th, June 2017. It was aimed to upgrade their skills and knowledge on farm machinery and those who have already availed basic course. Fifty seven extension officer attended the course and succussfully...
Read more...
---
Views: [ 554 ]
---
Direct seeding technology field day program at Chuzagang, Gelephu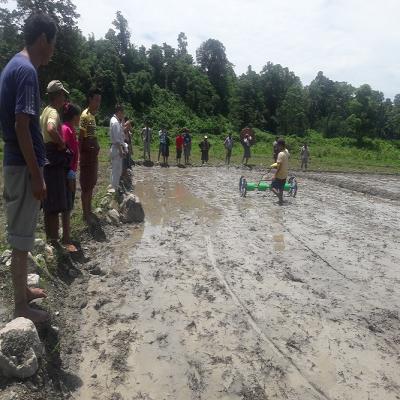 The Regional Agriculture Machinery Centre coordinated and implemented the field day program on direct seeding techology to the farmers of Chuzagang under Gelephu Dungkhag on 26th June, 2017. The program was attended by 30 farmers along with SFaMP-II Project Coordinator, Local leaders,...
Read more...
---
Views: [ 555 ]
---
Mechanic course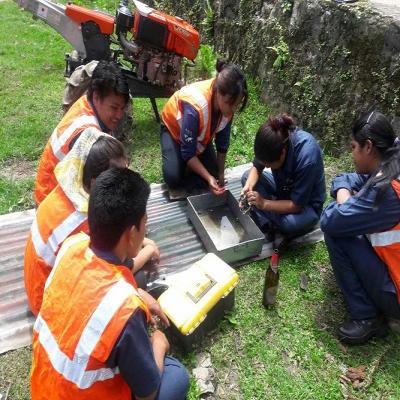 The Agriculture Machinery Centre is aligned with three broad mandates which covers the technology generation, quality and safe farm machineries and providing quality training to the end users. As a mandate of Agriculture Machinery Training section the second batch of "Mechanic...
Read more...
---
Views: [ 601 ]
---
Awareness and consultative discussion on Farm Machinery Standards and implementation strategy discussed with both public and private sector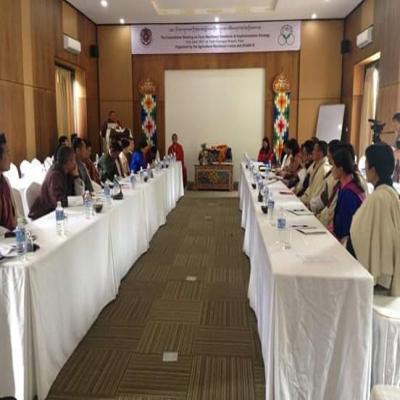 The awareness and consultative discussion on Farm Machinery Standards and implementation strategy was officially opened by Hon'ble Lyonpo for Agriculture and Forest at Paro today. The Director of Agriculture and JICA office representative were also present. The programme was...
Read more...
---
Views: [ 614 ]
---
Advanced Farm Machinery Training to Extension Officer commences in AMC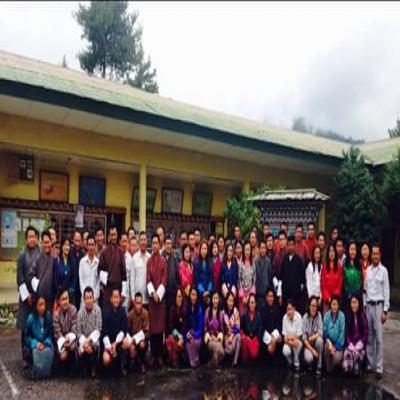 Agriculture Machinery Training Section under Agriculture Machinery Centre is organizing an Advanced Farm Machinery Training to the extension officers who had already attained the basic course. Almost 60 extension officers from many of the Dzongkhags are attaining the training from...
Read more...
---
Views: [ 512 ]
---
Invitation to all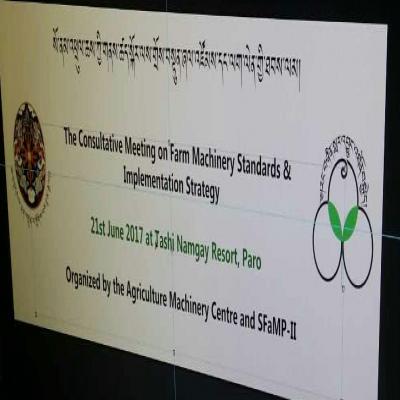 Agriculture Machinery Centre under Department of Agriculture is organizing a day long "National Awareness and consultative meeting of Farm Machinery Standards and implementation strategies" at Tashi Namgay Resort, Paro on 21st June, 2017. We invite every...
Read more...
---
Views: [ 545 ]
---
Power tiller engine repair training to Central agencies under DoA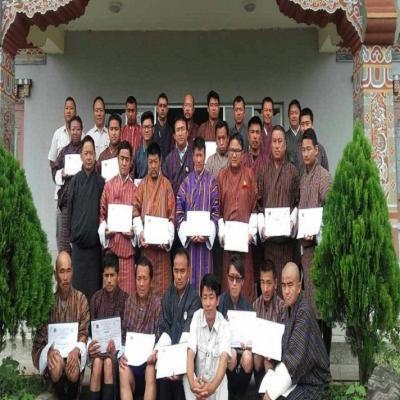 Agriculture Machinery Centre organized a mechanic training on power tiller engine repair to staff of central agencies under Department of Agriculture. These agencies do have machines and are being used in the operation in their fields. Unfortunately till date, such technical...
Read more...
---
Views: [ 561 ]
---