TILLAGE TESTS ON SLOPY AREA COMPLETED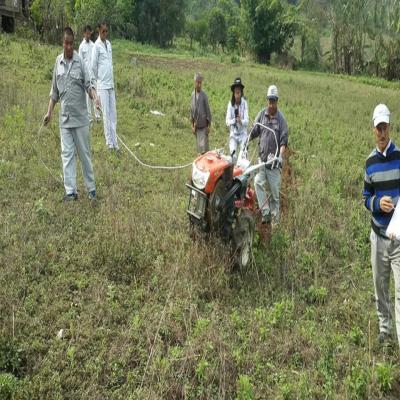 The power tillers and mini tillers are rapidly replacing bulls for land preparation. The use of the machines are extended even to steep fields, where the accidents resulting from toppling is of serious concern. To determine a safe limit of gradient for the use of the machines,...
Read more...
---
Views: [ 1982 ]
---
VACANCY ANNOUNCEMENT
Applications are invited from Bhutanese Nationals between the age of 18 to 50 for the post of Sweeper, ESP category of RCSC for Agriculture Machinery Centre, AMC, Paro.The applications should be submitted to the administration section on or before 16th April 2018 before...
Read more...
---
Views: [ 1883 ]
---
IN-HOUSE DISCUSSION ON FARM NEED ASSESSMENT ANALYSIS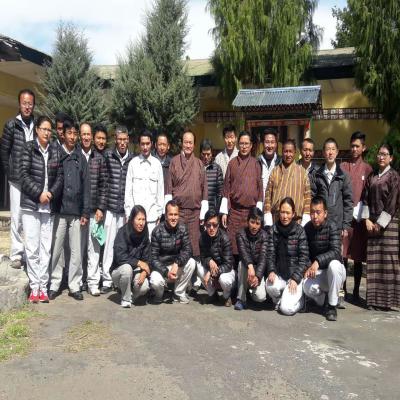 The 2 days in-house discussion on farm need assessment analysis completed successfully. Through survey analysis the various points were discussed on enhancement of training, quality and research to help farmers through mechanization. Before the discussion survey was conducted covering...
Read more...
---
Views: [ 1878 ]
---
COMPETENCY BASED CURRICULUM VALIDATION MEETING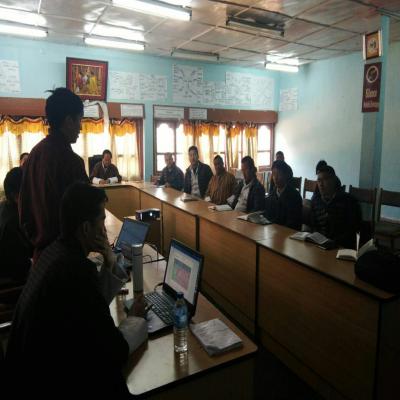 For improvement of training delivery and also to meet the National Competency Standards the AMC collaborated with Ministry of Labour and Human Resources to develop standard curriculum and teaching methodology to change the training delivery system. With this understanding program...
Read more...
---
Views: [ 1787 ]
---
AMC Shares Test Report and Result Sheet of YANMAR Power Tiller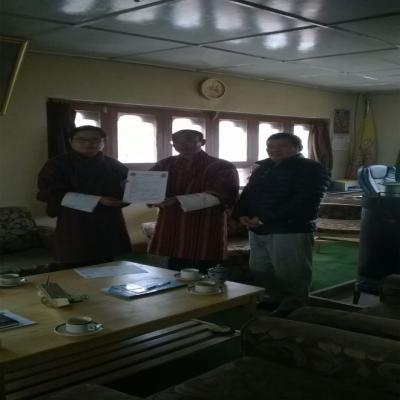 After fulfilling the standard and test code approved by BSB, the Program Director officially handed over/shared test report and result sheet of YANMAR Power Tiller to Chief Executive Officer (CEO), FMCL yesterday. It is mandatory of Agriculture Machinery Centre under AMC...
Read more...
---
Views: [ 2077 ]
---