AMC signs APA with Department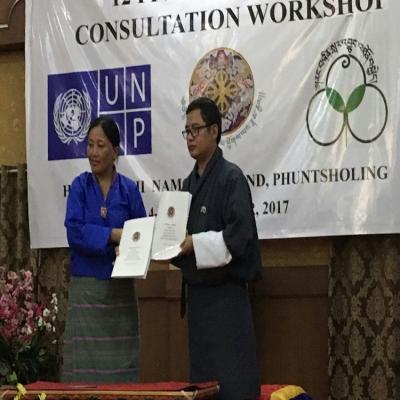 Agriculture Machinery Centre signed the 2017-2018 Annual Performance Agreement with the Department of Agriculture on September 7, 2017 in Phuntsholing on the sidelines of the reveiw and planning workshop for the 12th Plan for DoA. It was signed between the Programme Director, AMC...
Read more...
---
Views: [ 127 ]
---
Power tiller maintenance and operation training for geog power tiller operators commenced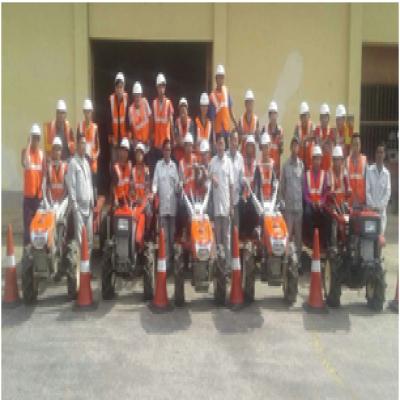 Agriculture Machinery Centre is imparting one month training on maintenance and operation of power tiller for geog power tiller operators simultaneously in Paro and Khangma offices from September 4, 2017. There are 25 and 17 trainees attending the training in these two offices respectively...
Read more...
---
Views: [ 131 ]
---
Visit of team from NAMC, Katsersart university, Thailand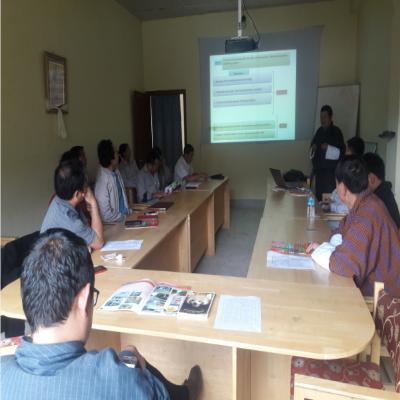 The Agriculture Machinery Centre has been ensuring the farm mechanization through three broad mandates (Research, Safe and Quality and Training) realizing the national goal of food self sufficiency in the country. However, inorder to enhance farm mechanization there are need...
Read more...
---
Views: [ 128 ]
---
SFaMP-II Team called on DoA Director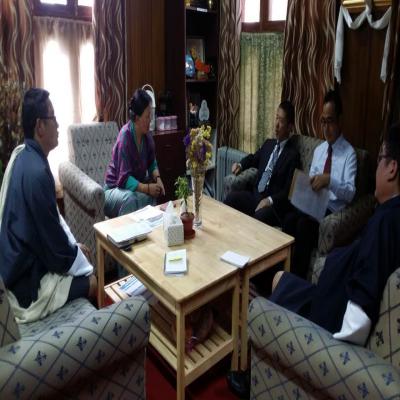 SFaMP-II Team called on DoA Director 31 August 2017, DoA, Thimphu: The new Chief Adviser Mr. Oishi Tsuneo and new Project Coordinator Mr. Kanemaru Koji from Strengthening Farm Mechanization Project Phase II (SFaMP-II) of Agriculture Machinery Centre, Paro paid visit to the Project...
Read more...
---
Views: [ 171 ]
---
Vacancy Announcement
VACANCY ANNOUNCEMENT Applications are invited from Bhutanese Nationals between the age of 18 to 40 for the post of two field assistant under ESP category of RCSC for Regional Agriculture Machinery Centre, Samtenling, Sarpang. The application should be submitted to the Regional...
Read more...
---
Views: [ 161 ]
---