SHORTLISTED CANDIDATES FOR FIELD ASST, ESP
As per the announcement made in Kuensel dated 10th May 2018, and re-announcement on MoAF website on dated 14th June 2018 the Agriculture Machinery Centre, Paro is pleased to announce the shortlisted candidates for the post of Field Asst. ESP as details mentioned below: Note: The...
Read more...
---
Views: [ 325 ]
---
VACANCY RE-ANNOUNCEMENT
Applications were invited from Bhutanese Nationals between the age of 18 to 50 for the post of Field Asst. under ESP category of RCSC for the Regional Agriculture Machinery Centre (RAMC), Samtenling, Sarpang. The application should be submitted to the Regional Manager, RAMC, Samtenling/Program...
Read more...
---
Views: [ 348 ]
---
5TH TECHNICAL COMMITTEE MEETING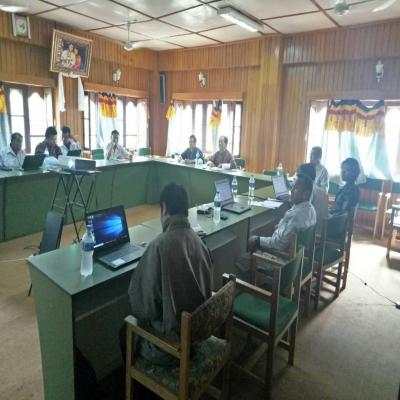 The 5th Technical Committee Meeting concluded yesterday. During 2 days meeting 8 different topics (5 topics from AMCS, 1 each from AMRS, AMTC and Monitoring and Evaluation) were discussed to thresh out the technical issues before endorsement at AMC level, Ministry level and national...
Read more...
---
Views: [ 323 ]
---
AMC BID FAREWELL TO THREE OUTGOING STAFF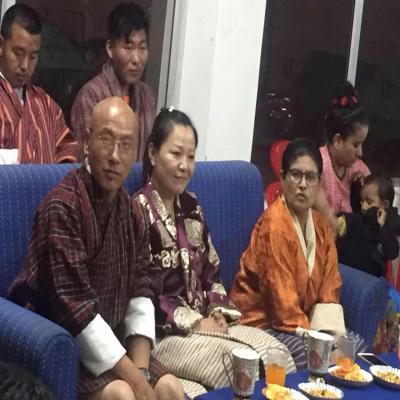 Meeting and parting is the way of life but parting with the hope of meeting again is what life's all about! In line to that on 8th June, 2018 the Agriculture Machinery Centre (AMC) bid farewell to three outgoing staff. Mr. Dorji, Administration Assistant superannuates...
Read more...
---
Views: [ 372 ]
---
MEMORANDUM OF UNDERSTANDING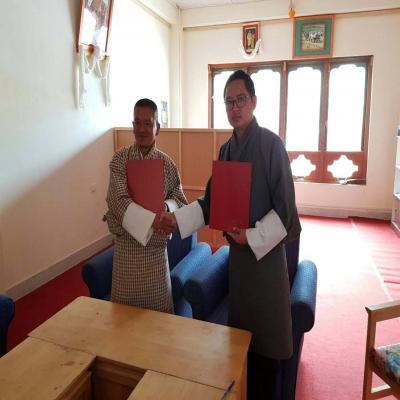 As we share very goodwill relation with TTI, Chumey for past few years for strengthening the Technical and Vocational Education and Training (TVET) in counrty. To enhance it further the Memorandum of Understanding ( MOU) was signed between Program Director, AMC and Vice Principal,...
Read more...
---
Views: [ 401 ]
---