NOTICE INVITING TENDER
Limited sealed tenders are invited from the eligible suppliers for the supply of Working Wear for the F.Y 2018-2019 as per the terms and condition. Please note that the tenders should be submitted on or before 24th September 2018 at 12 noon and will be opened at 3...
Read more...
---
Views: [ 572 ]
---
NOTIFICATION ON PROMOTION OF FARM MACHINERY
The Agriculture Machinery Centre under Department of Agriculture is mandated to ensure safe and efficient farm machinery use in the country. As per the discussion and amendment in 82nd RNR-GNH Committee held on 16th April 2017 any promotion with regards to labour saving...
Read more...
---
Views: [ 1069 ]
---
AMC BID FAREWELL TO TWO OUTGOING STAFF OF SFAMP-II PROJECT, JICA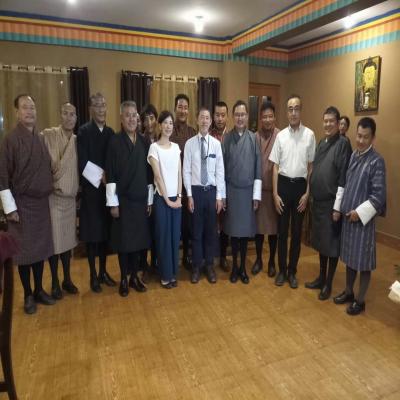 Meeting and parting is the way of life but parting with the hope of meeting again is what life's all about! In line to that on 17th August, 2018 the Agriculture Machinery Centre (AMC) bid farewell to two outgoing staff after successful completion of Strengthening Farm Mechanization...
Read more...
---
Views: [ 608 ]
---
AMC PARTICIPATED IN FOURTH MUSHROOM FESTIVAL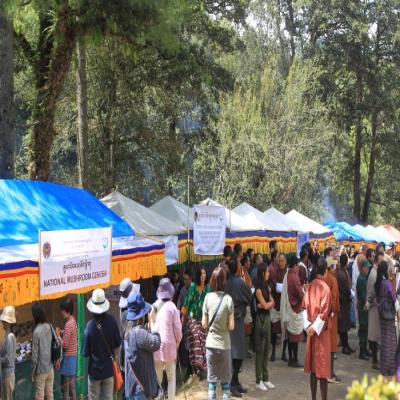 With the overall objective of improving/enhancing the farm mechanization in country, the team from AMC participated in 4th Mushroom festival held at Geneykha. During 2-days festival the team from AMC took chance and advocated people on importance of farm mechanization. The AMC made...
Read more...
---
Views: [ 555 ]
---
STRENGTHENING FARM MECHANIZATION PROJECT PHASE- II COMPLETED SUCCESSFULLY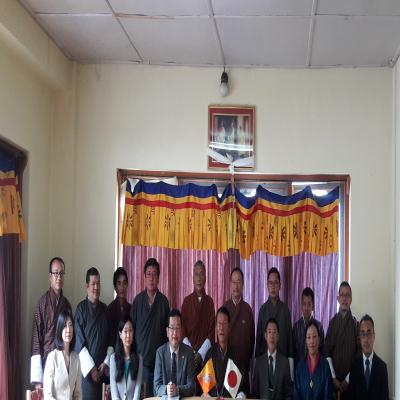 The four years project on "Strengthening Farm Mechanization Project" Phase II under support of Japan International Cooperation Agency (JICA) completed successfully on 10th August 2018 with the achievement presentation by the project manager. Dasho Rinzin Dorji Hon'ble...
Read more...
---
Views: [ 540 ]
---