Incountry made power tiller plow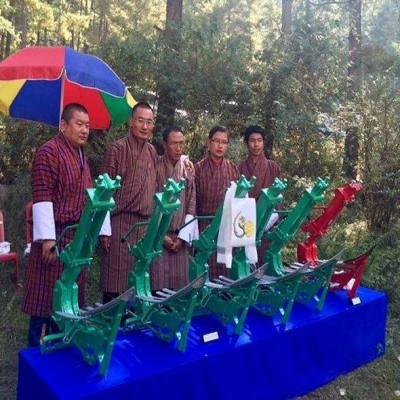 After years of research, Agriculture Machinery Centre has come up with 100% incountry made power tiller plow .it is in commemorating the 60th anniversary of fourth Drukgyelpo.
Read more...
---
Views: [ 1027 ]
---
Mid Term Revew Meeting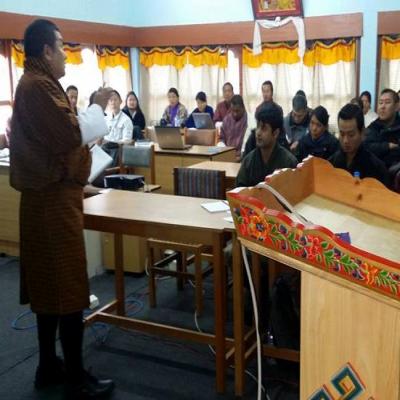 His Excellency, Lyonpo Yeshey Dorji Minister for Ministry of Agriculture and Forests attends the technical session of mid-term review meeting of AMC being held from 19-22 January 2016 at Paro.
Read more...
---
Views: [ 1062 ]
---
Certificate awarding to extension officers
22 Gewogs extension officers from Punakha, Trangsa and Bumtang were awarded certificate by the farm mechanization specialist Mr. Chetem Wangchen on 22nd at RAMC Samtelng in the completion of 12 days training conducted to enhance skills in operation and maintenance of farm...
Read more...
---
Views: [ 1006 ]
---
Geog power tiller operator training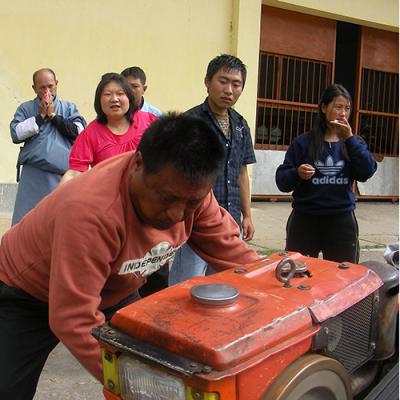 Regional Agriculture Machinery Centre, Bajo have started operational training to geog power tiller operators in operation & maintenance of power tiller for Gasa (Laya & Lunana)(10 participants), Wangdue (3 participant) and Trongsa (2 participant) w.e.f 1st January 2016...
Read more...
---
Views: [ 1063 ]
---
Course on farm mechanization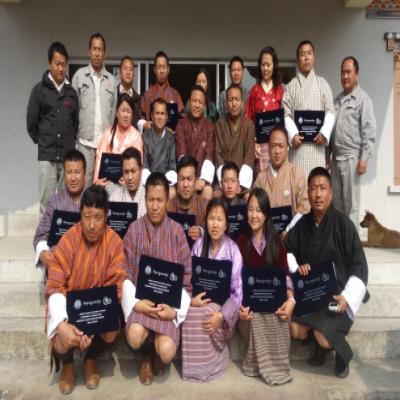 An intensive course on farm mechanization is completed on 8th Jan 2016 for the nineteen Extension officer of the Wangduephodrang and Gasa District in Regional Agriculture Machinery Centre, Samtenling Gelephu.
Read more...
---
Views: [ 1140 ]
---