Result for post of Security Guard
Result of selection interview for the post of security guard for AMTC,AMC, Paro and RAMC, Samteling conducted on 26th May 2016. Download from link below: http://www.amc.gov.bt/index.php?r=document/download&id=40
Read more...
---
Views: [ 2335 ]
---
Introducing new Mini Power tiller in the Country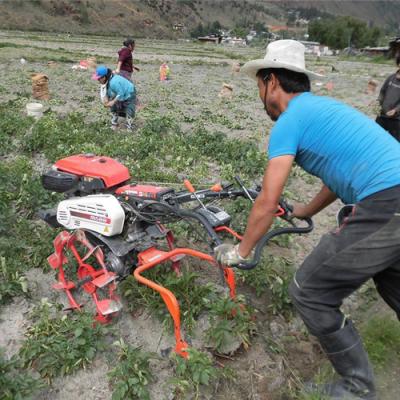 Two different size and of mini power tiller i.e. 8.5hp is introduced in our country by YANMAR company in Indonesia for trial, test and demonstration purposes. It is mainly being done to create awareness and advocacy to the farmers since this brand is new to the Country. A day...
Read more...
---
Views: [ 2533 ]
---
VACANCY RE-ANOUNCEMENT
The last date for submission of application for the vacancy of security guard under ESP advertised in Kuensel issue of 6th April 2016 is hereby extended till 10 am of 26th May 2016 2016 and selection interview will be held on same day at 2:30 pm in the office of the Program Director,...
Read more...
---
Views: [ 2367 ]
---
Shortlisted candidates for the post of contract operator
Following candidates are shortlisted for the post of contract operator, candidates are requested to attend selection interview on 29th April 2016 at 9.00 am with their original documents. Sl. Name Age Valid...
Read more...
---
Views: [ 2394 ]
---
Limited Tender
Limited sealed tenders are invited from the eligible suppliers for the supply of Hand "Tools & Instruments" as per the list attached subject to the term and condition specified. Please note that the tender should be submitted on or before 10 am on 4th May,...
Read more...
---
Views: [ 3004 ]
---