Joint Coordinating Committee Meeting for Strengthening Farm Mechanization Project Phase II concluded.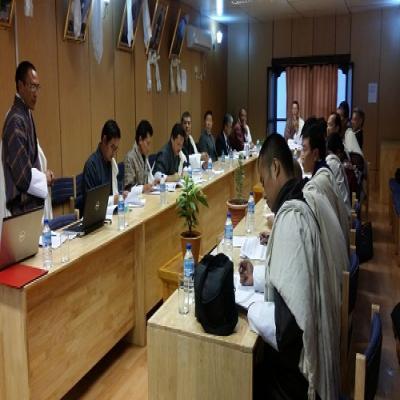 The 2nd JCC meeting for SFaMP-II of Agriculture Machinery Centre was chaired by Hon'ble Secretary, MoAF on August 31, 2016 at Department of Agriculture, Conference hall. The Chief JICA representative, JICA office and team were present from the donor side. All the chiefs...
Read more...
---
Views: [ 972 ]
---
Draft Bhutan Standard on Power Tiller
The Bhutan Standards Bureau (BSB) would like to announce that the Draft Bhutan Standard on Power Tiller is wide circulated for comments of the general stakeholders. Therefore, relevant stakeholders, both private and government agencies are invited to make comments. The commenting...
Read more...
---
Views: [ 955 ]
---
Candidates short listed
The Farm Machinery Corporation Limited (FMCL) is pleased to announce the short listed candidates for various posts: 1. Adm Asst 2. Company Secretary 3. IT/ICT 4. Dispatcher/ Telephone Operator 5. Store Keeper 6. Accountant 7. Technician 8. Asst. Technician 9....
Read more...
---
Views: [ 3780 ]
---
Curriculum Development for Agriculture Machinery training started
As a certified training institute for farm machinery, AMTC grade B had standards for Power tiller operation, maintenance and repair endorsed with the support of Ministry of labour and Human Resources a few weeks ago. From today i.e August 22 2016, the curriculum development for Power...
Read more...
---
Views: [ 997 ]
---
New Secretary for Agriculture and Forest visits Agriculture Machinery Centre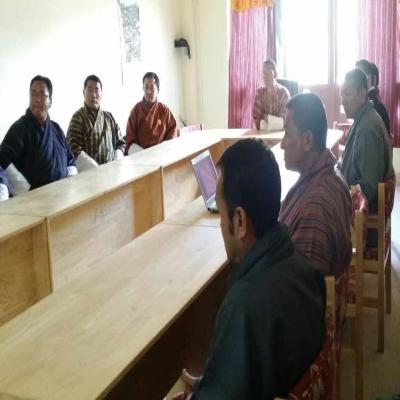 The new Secretary for Ministry of Agriculture and Forest, Dasho Rinzin Dorji visited Agriculture Machinery Centre on the afternoon of August 19, 2016. Dasho was introduced about the AMC's mandates and functions through a presentation followed by visit to all sections. He was...
Read more...
---
Views: [ 921 ]
---