Improved cardamom dryer evaluation in Dagana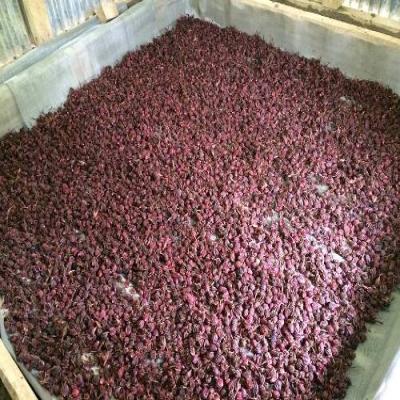 Last year, Agriculture Machinery Centre's research team installed one set of improved cardamom dryer each in Dagana, Tsirang and Sarpang dzongkhags respectively. This time of the year, the evaluation tests for the improved dryer is on going at Dagana Dzongkhag. It is using Bhukari...
Read more...
---
Views: [ 1465 ]
---
Reaper Training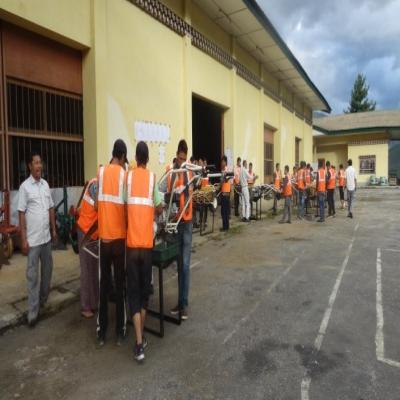 The training for seasonal machine " reaper" for harvesting paddy had started from September 19, 2016 for the period of five days at Agriculture Machinery Training Section, Paro. A total of 32 participants from the Farm Machinery Corporation limited (FMCL)...
Read more...
---
Views: [ 1118 ]
---
Progress Report 2015-2016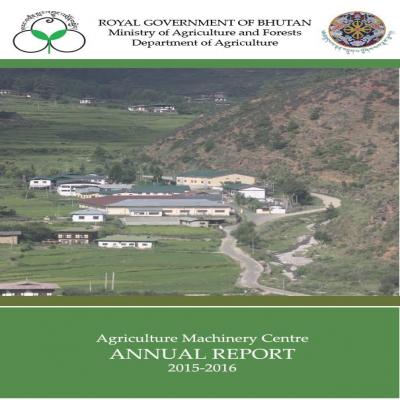 Progress Report 2015-2016 is uploaded. Click to Download>>>
Read more...
---
Views: [ 1312 ]
---
Announcement
Invitation of Limited Tenders for Catering (2016-2017) The Agriculture Machinery Centre would like to invite limited sealed tenders from the eligible Hoteliers/Restaurants in Paro for the catering of food, tea and snacks for the fiscal year 2016-2017. Tender documents should...
Read more...
---
Views: [ 1314 ]
---
Announcement
Reaper machine Training Agriculture Machinery Centre is organizing a week long training on operation, maintenance, adjustment and minor servicing of reaper with improved curriculum before the onset of the paddy harvesting season from September 19, 2016 at Agriculture Machinery...
Read more...
---
Views: [ 1152 ]
---