Limited Tender
Limited sealed tenders are invited from the eligible suppliers for the supply of Hand "Tools & Instruments" as per the list attached subject to the term and condition specified. Please note that the tender should be submitted on or before 10 am on 4th May,...
Read more...
---
Views: [ 1329 ]
---
Picture Story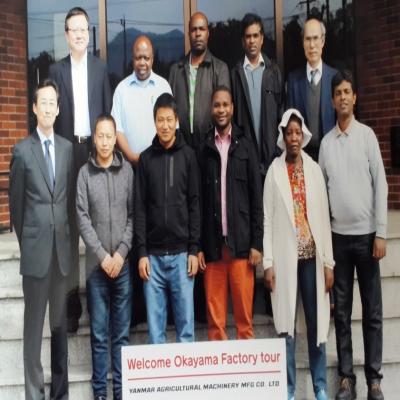 Two staffs form Agriculture Machinery Centre Mr. Tshering Dorji and Mr. Jom Norbu visits Yanmar Agriculture Machinery Manufacturing Corporation Limited, Japan on 14/04/2016.
Read more...
---
Views: [ 682 ]
---
Awarding of Certificate to Geog Extension Officers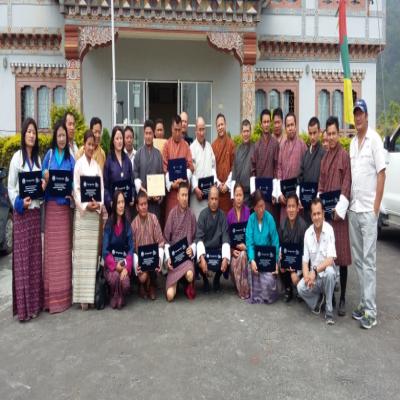 21 Geog Extension Officers were awarded certificate by Mr. Namgay Dorji Program Director of Fishery and Ackwaculture Center Gaylaphu upon the completion of twelve days comprehensive training on operation and maintenance of the farm machines as intensive course on farm mechanization...
Read more...
---
Views: [ 688 ]
---
Vacancy
The Agriculture Machinery Centre (AMC), under the Department of Agriculture, Ministry of Agriculture and Forests is pleased to announce the vacancies for recruitment of ESP as Basic Operators (Farm Machinery) on contract basis for one year (extendable) as per following details: Sl....
Read more...
---
Views: [ 800 ]
---
Announcement
FARM MACHINERY CORPORATION LIMITED Farm Machinery Corporation Limited (FMCL) has been incorporated under Companies Act of the Kingdom of Bhutan 2000 on 29th March 2016 as a 100% State Owned Enterprise (SOE), with the mandate to provide efficient and cost effective farm...
Read more...
---
Views: [ 1489 ]
---