SHORTLISTED CANDIDATES FOR SECURITY GUARD
As per the announcement made in Kuensel dated 6th January, 2018, the Agriculture Machinery Centre, Paro is pleased to announce the shortlisted candidates for the post of Security Guard, (ESP) as details mentioned below: Note: The shortlisted candidates are requested to report...
Read more...
---
Views: [ 471 ]
---
VACANCY ANNOUNCEMENT
The Application are invited from Bhutanese Nationals between the age of 18 to 50 for the post of Security Guard, ESP category of RCSC for Agriculture Machinery Centre, AMC, Paro. The applications should be submitted to the administration section on or before 24th December,...
Read more...
---
Views: [ 511 ]
---
COMPLETION AND AGAIN STARING OF MECHANIZATION TRAINING TO LAND USE CERTIFICATE (LUC) PROJECT YOUTH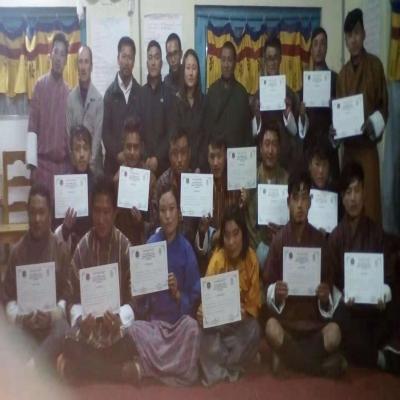 The total of 15 youth from Land Use Certificate (LUC) project from six eastern dzongkhags completed month long training on power tiller operation and maintenance on 30th November 2018 at RAMC, Khangma. The office started same training on 3rd December to 2nd batch of LUC youth from...
Read more...
---
Views: [ 465 ]
---
NOTICE INVITING TENDER
Limited sealed tenders are invited from the eligible supplier for the supply of fabricated Puddling implement and Mold board plow as per the drawing and subjected to the terms and condition specified. Sl.No Particulars Qty Rate Amount Remarks 1 Mold...
Read more...
---
Views: [ 559 ]
---
AMC OFFICIALLY RELEASED FOUR BOOKS ON FARM MECHANIZATION.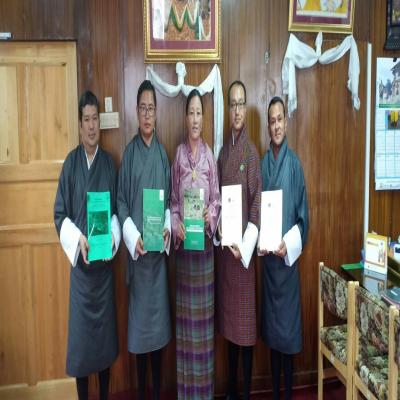 The Agriculture Machinery Centre (AMC) officially released four books on farm mechanization yesterday. The Honourable Director, DoA officially signed and released the books in presence of Program Director, AMC, chiefs and officials from AMC at the chamber of Director, DoA, Thimphu....
Read more...
---
Views: [ 605 ]
---