Basic farm machinery training for all extension officers concludes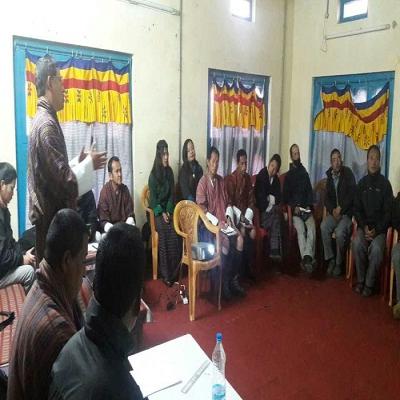 The first round of extension officers training on Basic Farm Mechnanization concludes with the final training for extension officer training in RAMC, Khangma of AMC on December 16, 2016. The final five participants attended this training. The participants were from Zhemgang, Mongar...
Read more...
---
Views: [ 526 ]
---
Final technical training by JICA expert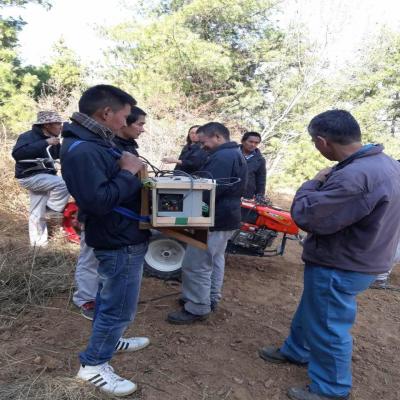 An inhouse training on use of load transducer to calculate the drag force in power tiller during field operations, sample divider for the sampling selection for milling recovery tests in paddy, opacimeter to test smoke for farm machinery were conducted by JICA...
Read more...
---
Views: [ 537 ]
---
The final verification of AMC machines and equipment completed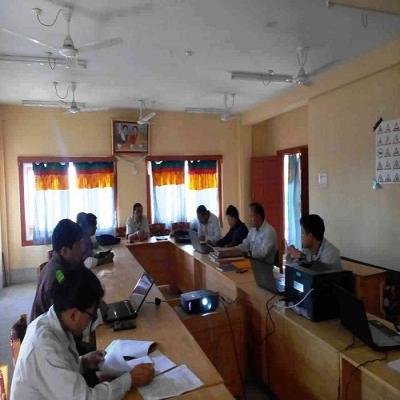 The second and final round of verification for RAMCs, Paro, Bajo, Khangma and Samteling were completed on December 19 headed by the officiating Programme Director and team. It was started from RAMC Paro and finally ended in RAMC Samteling. FMCL officials in all these regional...
Read more...
---
Views: [ 494 ]
---
AMC staff receives service medals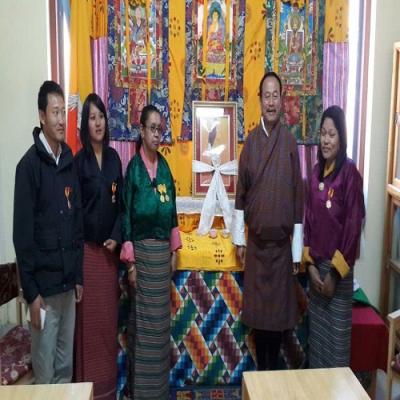 Three staffs of Agriculture Machinery Centre , Mr Pema ( accounts), Mrs Yangchen ( RAMC, Samteling) and Dema Tshering ( AMDS) received bronze medals for successfully completing 10 years of their dedicated services. One former staff Mrs Radika also received her gold medal...
Read more...
---
Views: [ 587 ]
---
Farm Machinery Technical Training for Technical students begins in Agriculture Machinery Centre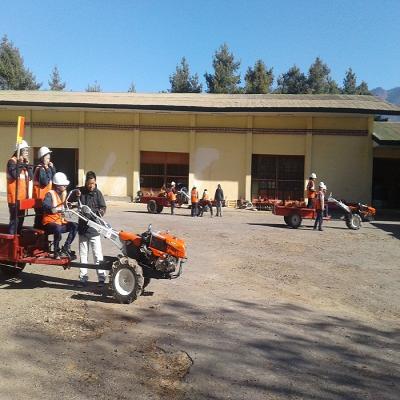 Students from Technical training Institutes( TTI) located in Khuruthang, Chumey and Dekiling will attend the 3 months training in AMC from December as part of their OJT programme.The first batch of students from Chumey started the training from December 1 at Paro. They will...
Read more...
---
Views: [ 617 ]
---