Results for the post of field assistant(ESP category)
The following candidates were selected for the post of field assistant under ESP category as per the interview held at Regional Agriculture Machinery Centre, Samtenling. The selected canditates must report on 9th November, 2017 at RAMC, Samtenling with no objection certificate from...
Read more...
---
Views: [ 965 ]
---
4th Technical committee meeting
The 4th Technical committee meeting started today, 29th October, 2017 in RAMC, Samtenling. The meeting is chaired by Farm Mechanization Specialist with the presence of technical personal of AMC. The meeting will be conducted for the period of two days and it will end on 30th October,...
Read more...
---
Views: [ 822 ]
---
Short listed candidates for ESP
In accordance with AMC's announcement published in Business Bhutan's issue of 2nd September 2017 and re-announcement on MoAF's website on 10th October 2017, AMC is pleased to shortlist the following applicants for the post of field assistant under ESP category: Sl Name...
Read more...
---
Views: [ 788 ]
---
Appreciation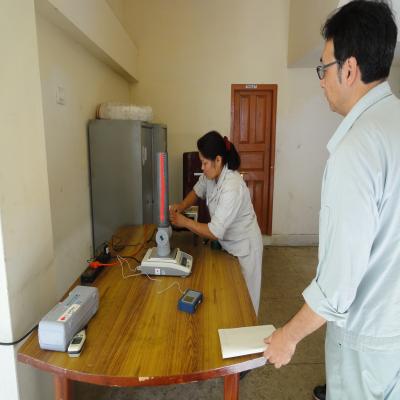 The Agriculture Machinery Centre would like to extend our heartfelt gratitude to Mr. Yasuyuki Hidaka, a short-term expert in the field of Agricultural Machine Research and Development Methods. Mr. Hidaka had been in the country for a period of three weeks from 30th September...
Read more...
---
Views: [ 1035 ]
---
The last call for announcement of ESP vacancy in RAMC, Samteling
The reannoucement was announced in MoAF website. AMC would again call for the last reminder of the application date Applications are invited from Bhutanese Nationals between the age of 18 to 40 for the post of two field assistant under ESP category of RCSC for Regional Agriculture...
Read more...
---
Views: [ 786 ]
---