AMC/AMCS lab equipment calibration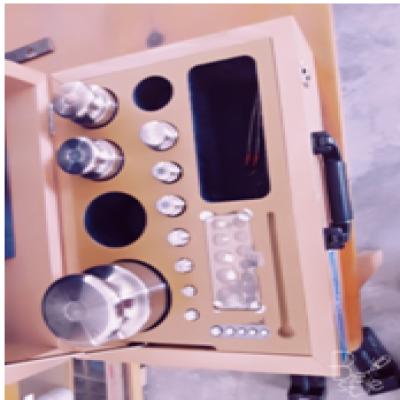 Posted on:19 Apr 2017
---
Agriculture Machinery Certification Section (AMCS) under Agriculture Machinery Center (AMC) is calibrating basic laboratory equipments inclusive of Mass/Weighing, Volume & Length in jointly with Bhutan Standard Bureau (BSB) with the service of metrology and expert. Where in some of the equipment are being verified and others certified inclusive of mention parameter (W, V & L). Weighing is calibrated at site and volume and length at metrology (BSB).
Eventually AMC/AMCS shall also strengthen and accredited the farm machinery testing laboratory undergoing such calibration of laboratory equipments.
The mandate behind such execution is to ensure safe and quality machine in the country through utilization of laboratory equipments while testing the product.