Project Management Unit Meeting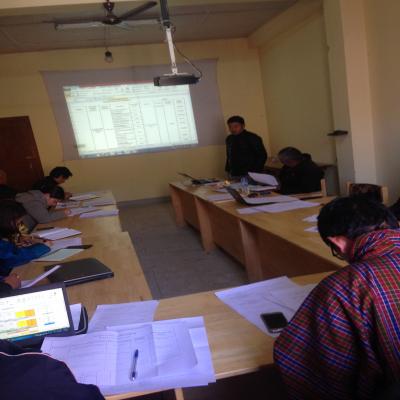 Posted on:06 Feb 2018
---
The 3rd Project Management Unit Meeting of the Strengthening Farm Mechanization Project Phase II (SFaMP2) of the Agriculture Machinery Centre (AMC), supported by the Japan International Cooperation Agency was conducted on date 31/01/2018.
The project consists of four major output which aims to realize the development of selected farm machinery standards, and test codes, awareness on importance of safety and quality of farm machinery, development of priority farm technology and provide timely and efficient farm machinery hiring services. During meeting the floor thoroughly discussed on achievement and issues related to project activities and execution.
The Program Director, who is also Project manager chaired the meeting and the total of 12 members from AMC, FMCL and project counter part attended the meeting.