Block week course for CNR BSC. Agri students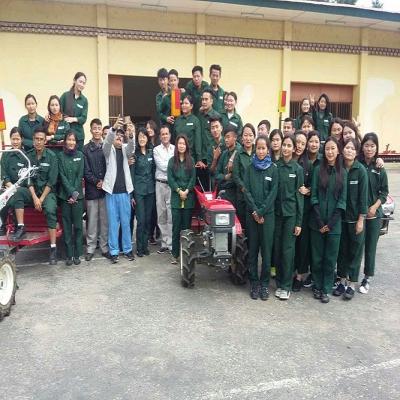 The block week course for students of College of Natural Resource, Lobesa on farm mechanization commenced from 9th-13th, October, 2017 at AMC, Paro. The course program was organized and coordinated by Agriculture Machinery Training Section as planned and 37 students...
Read more...
---
Views: [ 417 ]
---
Mechanical Engineering Technical Committee discusses Farm Machinery Standards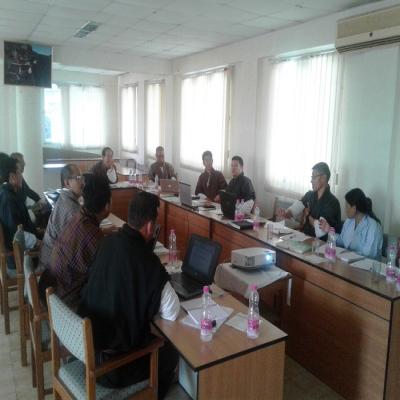 The mechanical engineering technical committe members from AMC,FMCL, RSTA, CDCL, TTI, BSB deliberated on the standards tabled for discussion from yesterday i.e September 28, 2017 for period of two days in Phuntsholing. It is the 10th meeting this this TC-8. The standards and...
Read more...
---
Views: [ 442 ]
---
Regional visits completed by Programme Director and team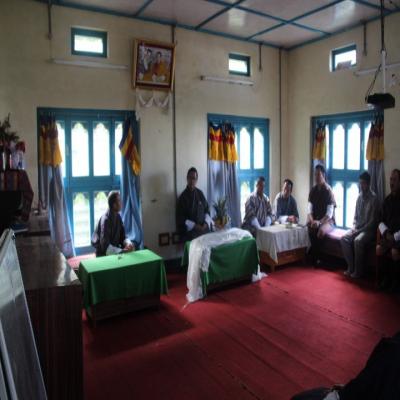 Programme Director and the team comprising Monitoring and Evaluation head and Agriculture Machinery Certification Section representative completed the visit of two regionals under AMC in Samteling and Khangma respectively. During the visits, the individual Work Plan which were under...
Read more...
---
Views: [ 441 ]
---
Vacancy Announcement
VACANCY ANNOUNCEMENT Applications are invited from Bhutanese Nationals between the age of 18 to 40 for the post of two field assistant under ESP category of RCSC for Regional Agriculture Machinery Centre, Samtenling, Sarpang. The application should be submitted to the Regional...
Read more...
---
Views: [ 410 ]
---
Visit of JICA Vice President to AMC and FMCL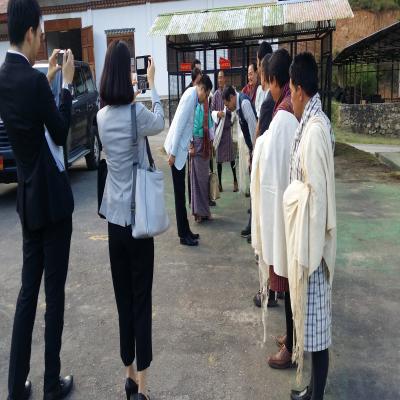 Visit of JICA Vice President to AMC and FMCL His Excellency, Mr. Kazuhiko Koshikawa, Executive Sr. Vice President of Japan International Cooperation Agency (JICA) visited AMC and FMCL on 15 September 2017 coinciding with his good will visit to Bhutan. He was received by the...
Read more...
---
Views: [ 448 ]
---
Formal Handing/Taking of Main Store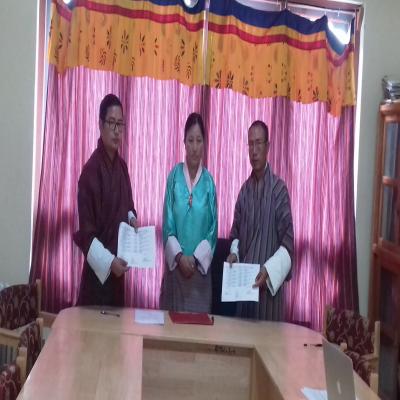 Formal Handing/Taking of Main Store The import and sales of farm machinery and spare parts previously handled by the Agriculture Machinery Centre (AMC) is now handed over to Farm Machinery Corporation Ltd. (FMCL) with execution of formal handing/taking of main store...
Read more...
---
Views: [ 472 ]
---
General Announcement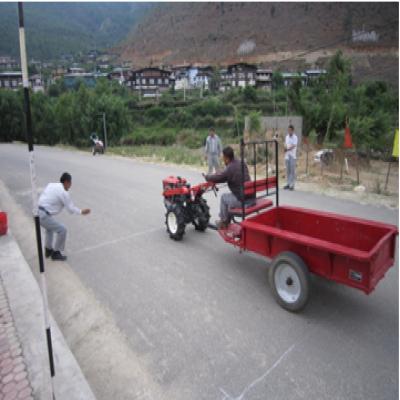 Agriculture Machinery Centre would like to recommend all buyers especially farmers to buy farm machinery and implements tested and recommended by AMC. This is to ensure safe and efficient use.
Read more...
---
Views: [ 359 ]
---
AMC signs APA with Department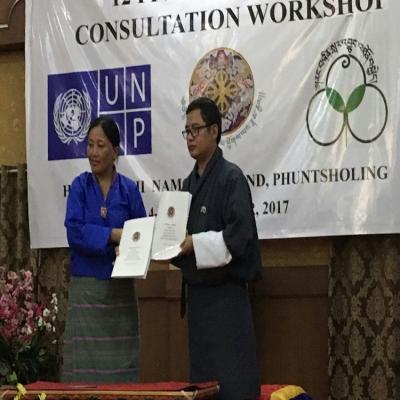 Agriculture Machinery Centre signed the 2017-2018 Annual Performance Agreement with the Department of Agriculture on September 7, 2017 in Phuntsholing on the sidelines of the reveiw and planning workshop for the 12th Plan for DoA. It was signed between the Programme Director, AMC...
Read more...
---
Views: [ 353 ]
---
Power tiller maintenance and operation training for geog power tiller operators commenced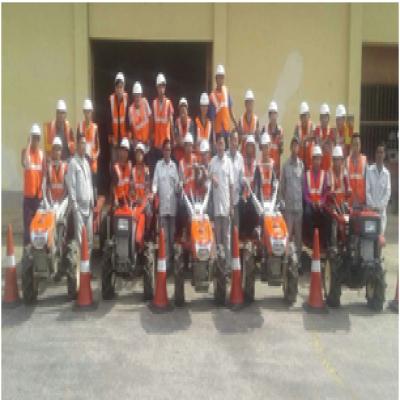 Agriculture Machinery Centre is imparting one month training on maintenance and operation of power tiller for geog power tiller operators simultaneously in Paro and Khangma offices from September 4, 2017. There are 25 and 17 trainees attending the training in these two offices respectively...
Read more...
---
Views: [ 369 ]
---
Visit of team from NAMC, Katsersart university, Thailand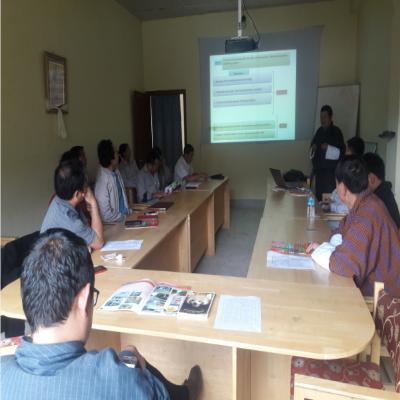 The Agriculture Machinery Centre has been ensuring the farm mechanization through three broad mandates (Research, Safe and Quality and Training) realizing the national goal of food self sufficiency in the country. However, inorder to enhance farm mechanization there are need...
Read more...
---
Views: [ 374 ]
---