ESP vacancy Re-announcement
The interested Bhutanese citizens may submit the application along with filled up RCSC employment form attached with security clearance, medical certificate and citizenship identity card on or before 28th Feb. 2018 Sl. No. Vacancies No....
Read more...
---
Views: [ 550 ]
---
Project Management Unit Meeting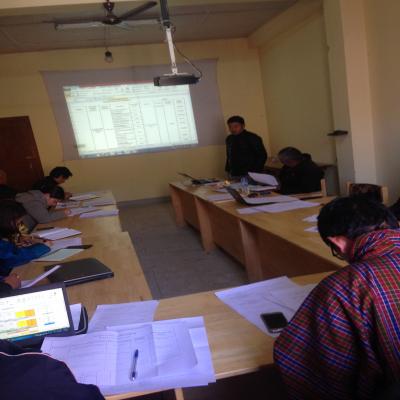 The 3rd Project Management Unit Meeting of the Strengthening Farm Mechanization Project Phase II (SFaMP2) of the Agriculture Machinery Centre (AMC), supported by the Japan International Cooperation Agency was conducted on date 31/01/2018. The project consists of four major...
Read more...
---
Views: [ 511 ]
---
Power Tiller Training Completed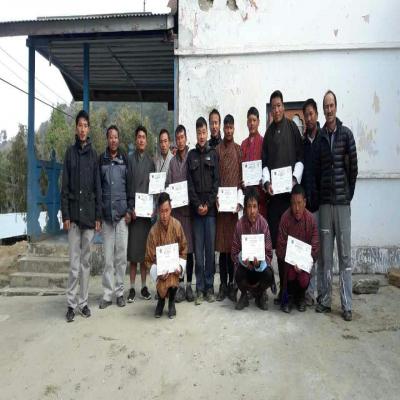 The total of 9 participants from eastern Dzongkhag successfully completed month long training on power tiller yesterday at Regional Agriculture Machinery Centre, Khangma. The main purpose of the training is to boost the economy and also to enhance farm mechanization in our country....
Read more...
---
Views: [ 532 ]
---
VACANCY RE-ANNOUNCEMENT
Applications are invited from Bhutanese Nationals between the age of 18 to 40 for the post of Security Guard under ESP category of RCSC for Agriculture Machinery Training Section (AMTS), AMC, Paro. The application should be submitted to the Program Director with the following relevant...
Read more...
---
Views: [ 634 ]
---
Review and Planning Meeting of AMC at AMC Samteling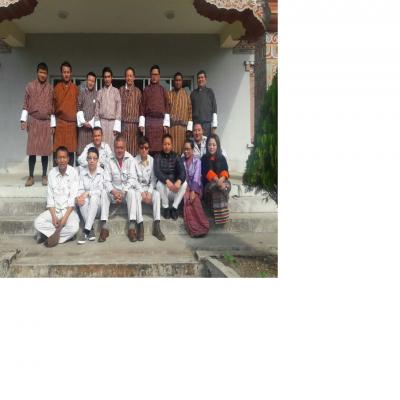 The review and planning meeting of Agriculture Machinery Centre started from January 10, 2018 at AMC office, Samteling. The three days meeting is being attended by colleagues from Paro, Samteling and Khangma offices. The 1st day was on last 6 months activity progress, budget spent...
Read more...
---
Views: [ 481 ]
---
Tractor training completes in AMC samteling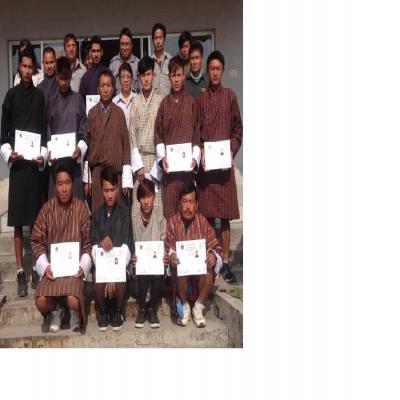 After the ministry of agriculture carried out large scale mechanization in the feasible area of southern region, tractor has been the main farm power to revolutionize the cultivation practice. The number of tractor has drastically increased in the region. It also has added advantages...
Read more...
---
Views: [ 555 ]
---
Power Tiller Handing Taking Ceremony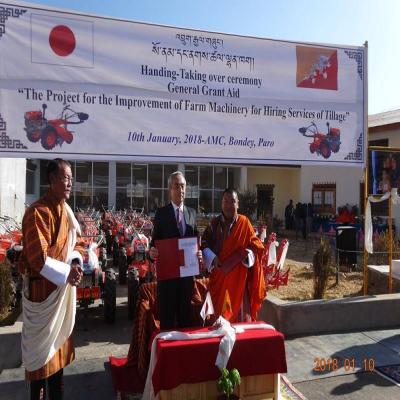 H.E. Mr. Kenji Hiramatsu, Ambassador of Japan to Bhutan officially handed over the 353 power tillers to H.E. Lyonpo Yeshey Dorji, Minister of Agriculture and Forests at Agriculture Machinery Centre (AMC), Paro, Ministry Of Agriculture and Forests on 10th January, 2018.The machines...
Read more...
---
Views: [ 547 ]
---
Farm machinery tested under National and Ministry endorsed standards
One of the mandates of Agriculture Machinery Centre is to ensure the country has safe and efficient farm machinery to be used by the farming populace. Agriculture Machinery Certification sections had tested 2 models of power tillers ( Kubota and Yanmar) based on the National...
Read more...
---
Views: [ 537 ]
---
Power tiller training in Khangma Office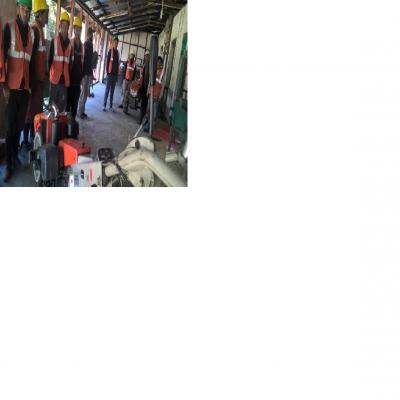 The Agriculture Machinery Training Section (AMTS) aims to be a premier training institute in promoting excellence in farm machinery training and operation. The month long training on "operation and maintenance of power tiller" was started from yesterday at RAMC, Khangma....
Read more...
---
Views: [ 482 ]
---
Refresher course for farm machinery in samtse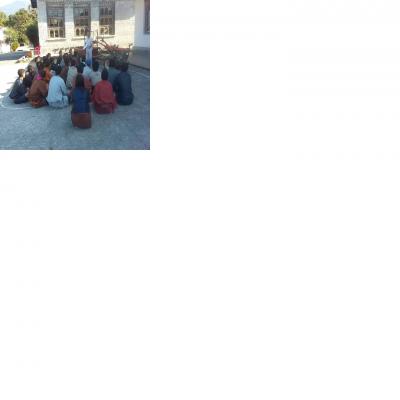 The total of 37 participants from Samtse Dzonkhag attended 3 days ( From 29 Dec-31st Dec 2017) fresher course on road safety and traffic discipline, care and maintenance of power tiller/tractor. Beside that power tiller and tractor driving test was also conducted to provide licence...
Read more...
---
Views: [ 506 ]
---