Power tiller standards at Technical committee level of Bhutan Standard Bureau approved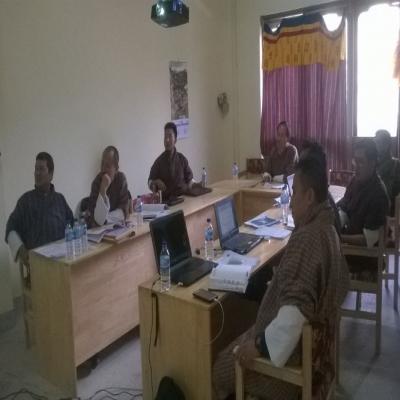 The mechanical technical committee -08 approved the power tiller standard after almost two year of intensive deliberations. The final technical discussion was held at Agriculture Machinery Centre, Paro on August 16, 2016. Hence forth BSB shall circulate widely in the public dormain...
Read more...
---
Views: [ 811 ]
---
Farewell to Twenty three AMC colleagues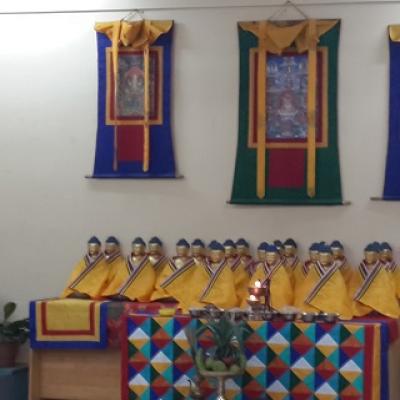 AMC family gave a befitting farewell to twenty three colleagues of AMC who had given commendable service through hard work and dedication in the service of farmers. These colleagues shall forever be remembered by the remaining AMC family for bringing in joys, friendship along with...
Read more...
---
Views: [ 1066 ]
---
Annual Agriculture Machinery Centre Meeting completed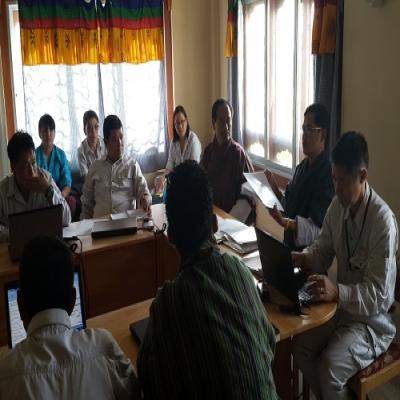 The annual meeting of Agriculture Machinery Centre was held from August 11 till August 13th, 2016 at Gelephu Regional Agriculture Machinery Centre. Many of the staff from head quarter and regionals were present during the meeting. The meeting discussed and endorsed on a. ...
Read more...
---
Views: [ 777 ]
---
Test Result Sheet
One of the popular farm machines for mechanization by the farmer is power tiller in Bhutan. It is one of the core mandates of Inspection Quality Control Center (AMC/IQCC) for standardization and certification of farm machines to ensure the sale of safe and quality farm machines to...
Read more...
---
Views: [ 1010 ]
---
Vacancy Announcement
The Farm Machinery Corporation Limited, a State Owned Enterprise (SoE) under the Ministry of Finance would like to announce following vacancies for immediate recruitment: Sl Position No of Positions Minimum Qualification Place...
Read more...
---
Views: [ 7694 ]
---
Handing over of Management charges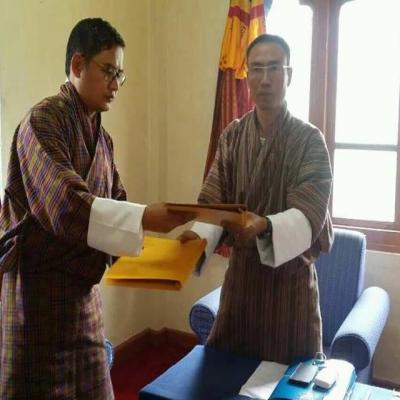 On 21st July at 9 AM, The Chief Executive Officer of FMCL officially hands over the management charges of Agriculture Machinery Centre to officiating Programme Director, Mr. Kinga Norbu, current Incharge of AMDC.
Read more...
---
Views: [ 1093 ]
---
CEO Appinted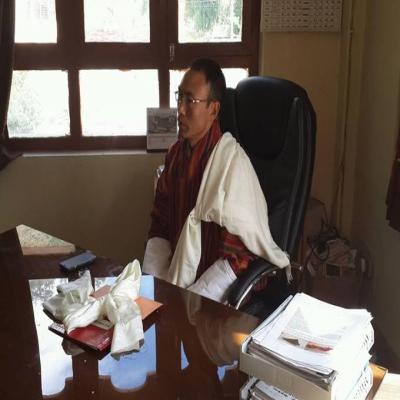 Formal Programme Director of Agriculture Machinery Centre Mr. Karma Thinley appointed as Chief Executive Officer ( CEO ) of Farm Machination Corporation Ltd. Paro.
Read more...
---
Views: [ 1104 ]
---
Allocation of google apps account
The Ministry has received 861 additional google apps account in the second phase for P4/P5 level officials. The list of officials assigned google apps account are given below: http://www.moaf.gov.bt/allocation-of-google-apps-account/#more-5614
Read more...
---
Views: [ 1088 ]
---
Result for post of Security Guard
Result of selection interview for the post of security guard for AMTC,AMC, Paro and RAMC, Samteling conducted on 26th May 2016. Download from link below: http://www.amc.gov.bt/index.php?r=document/download&id=40
Read more...
---
Views: [ 1007 ]
---
Introducing new Mini Power tiller in the Country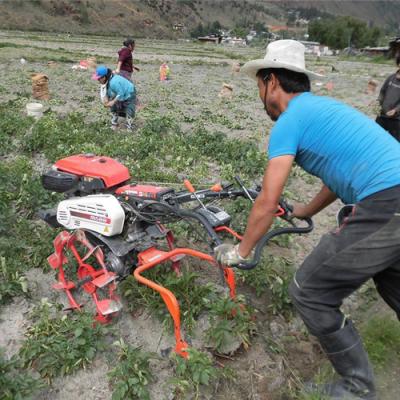 Two different size and of mini power tiller i.e. 8.5hp is introduced in our country by YANMAR company in Indonesia for trial, test and demonstration purposes. It is mainly being done to create awareness and advocacy to the farmers since this brand is new to the Country. A day...
Read more...
---
Views: [ 1106 ]
---